First Edition | July 2020
Welcome to our inaugural edition of the Good Life Gazette.
"As we edge closer to commencement of works on our Good Life RV & Lifestyle Resort, we thought it timely to launch the Good Life Gazette, our regular newsletter that will keep you informed and updated. As we grow, so will the Good Life Gazette as we add more content that is interesting, relevant and engaging." – Rod MacLeod, Managing Director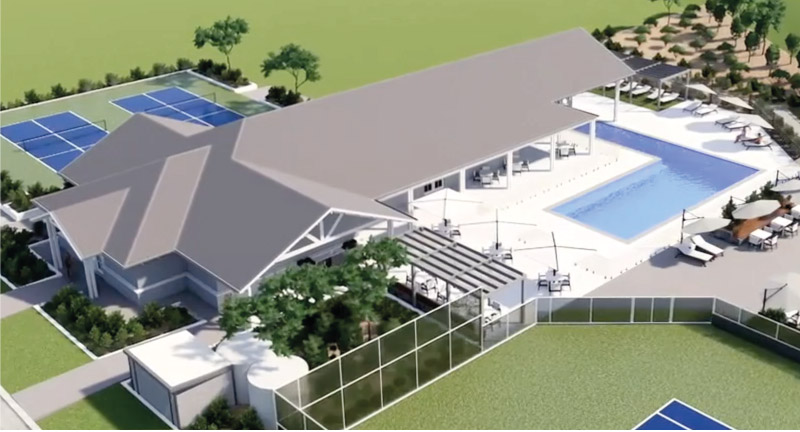 Resort Update

We eagerly await the final green light and are inching closer to commencement of works of our Good Life RV & Lifestyle Resort ("Resort"). Two critical components in the immediate path to commence works are sewerage discharge and power upgrade.
Howard Sewerage Treatment Facility (HSTF)
The HSTF is a $6.8 million project to increase the sewerage treatment and collection capacity for the commercial area in the Howard Township as well as our Resort, Independent Living Units and Aged Care facility.
In support of the HSTF, AHC Limited (Owners and Developers of the Resort) has committed and agreed to contribute to the cost of the HSTF.
Excitingly, we have received a firm date for the completion of the HSTF which is forecasted for October 2020.
Electricity Supply Upgrade
As you can imagine, there will be significant works required to upgrade the electricity supply to and for the Resort. As of the date of writing, Ergon Energy has advised that the earliest date for connection is 31 October 2020 however, no firm commitment to this date has been provided.
Preliminary Works & Start Date
Commencement of preliminary works remains subject to firm completion dates of HSTF and electrical upgrade, both of which are susceptible to impacts of COVID-19 which can lead to additional delays.
We are confident that in the coming weeks, we will be able to firm up the dates for the above and commence preliminary works accordingly beginning with tree clearing.
Tree Clearing

The Resort site spans more than 42 hectares of which 22 hectares will remain in its current state of vegetation and topography upon completion of the Resort, Independent Living Units and Aged Care facilities.
Initial tree clearing of 12 hectares will cover the Community Facilities Zone and five (5) of the proposed seven (7) Residential Zones.
Subject to firming up the HSTF and electrical upgrade dates in the next few weeks, we would expect tree clearing to start in late July 2020 with tree clearing works completed within four (4) weeks (weather permitting).
Earthworks

Upon completion of tree clearing, earthworks will commence consisting of shaping the site (cut and fill), levelling and benching of the home sites. Roads, kerbs and gutters as well as underground works including water, sewer and stormwater together with all infrastructure in the ground in readiness for homes to be constructed and connected. Weather permitting, we expect to have earthworks completed priorto Christmas.