Frequently Asked Questions
Where is Good Life Fraser Coast located?
Good Life Fraser Coast is located at 36 William Street in the town of HOWARD, Queensland, only 284km north of Brisbane and 37km from Hervey Bay. Conveniently located, the Bruce Highway skirts the edge of the town with Maryborough and Childers only a 25-minute drive in either direction.
Howard is a historic coal mining town, now a quiet rural service centre and home to Good Life Fraser Coast.
What amenities does the town of Howard offer?
There are many amenities in the town of Howard including but not limited to:
Howard Railway Station – with daily trips on the tilt train direct to Brisbane City
Burrum District Golf Club – located next door to Good Life Fraser Coast
Police Station, Fire Station & Ambulance Station
Post Office
Medical Centre
Supermarket
Butcher
Baker
Pharmacy
Hairdresser
Hardware Store
Hotel & Bottle Shop
RSL Club
Newsagency
Howard State School
Community Centre
Respite Centre
What is Good Life RV & Lifestyle Resort, Howard, Fraser Coast?
Imagine a community of like-minded active Over 50s who love long lunches, energetic gatherings and taking to the road for their next adventure – confident that their home is secure while they are busy having fun.
Good Life Fraser Coast is a new master planned Over 50s RV & Lifestyle Resort on over 47 hectares of land. Our new community will comprise 213 free-standing homes complimented by a huge range of resort style community facilities all within a secure gated estate surrounded by fully maintained lush manicured and landscaped gardens.
Be part of something special. Come live the Good Life!
Our development approval also allows for an additional 47 independent living units and an aged care facility.
What are the advantages of living at Good Life Fraser Coast compared to other retirement options?
NO Stamp Duty when you purchase your home
NO Exit Fees when you sell your home
NO deferred management fees
NO refurbishment costs
As the homeowner you receive 100% of any capital gain when you sell your home
NO body corporate, strata or sinking fund fees
NO rental properties within the resort – all homes are occupied by the owner(s)
Can friends and family stay overnight?
Yes of course, you have the freedom to have family or friends visit and stay overnight. They too can enjoy the wonderful facilities on offer provided that you accompany them and adhere to that same rules of the lifestyle resort you do.
What home choices are there?
There will be a wide range of home designs and floorplans to suit a variety of tastes and budgets. Choices will include 2-bedroom plus study and 3-bedroom homes. Each home will be purpose-built with a large garage to fit your RV, boat, cars and other toys.
Do I have to pay stamp duty when I purchase a home?
No, there is no stamp duty payable when you purchase a home at Good Life Fraser Coast.
Are there any Entry or Exit Fees?
No, there are no Entry or Exit fees at Good Life Fraser Coast.
Do I have to pay Council Rates whilst living at Good Life Fraser Coast?
NO, you will not have to pay Council Rates.
Do I have to pay Capital Gains Tax when I sell my home in Good Life Fraser Coast?
Under current tax laws, there is no capital gains tax payable on the sale of your home in Good Life Fraser Coast – you keep 100% of any capital gain.
If I decide to leave, how do I sell my home at Good Life Fraser Coast?
You have the option of appointing a Real Estate Agent to sell your home, you can sell it yourself or you can appoint us to sell your home for you. Standard REIQ charges apply.
How will I be charged for electricity and water consumption?
Each home will be separately metered for electricity and water. You will be charged on the amount of electricity and water consumed.
Will I have access to the internet and Pay TV subscriptions at Good Life Fraser Coast?
Yes, each home will have access to and choice of their own provider for internet, telephone & Pay TV on a personal subscription basis. Charges for these services are not included in the Weekly Site Fee.
Am I protected by any legislation living at Good Life Fraser Coast?
Yes, the rights to live and your entitlements are protected by the Manufactured Homes (Residential Parks) Act 2003, as amended. We suggest that all potential home owners seek independent legal advice prior to purchasing a home and entering into a Site Agreement to live at Good Life Fraser Coast.
What are the ongoing costs of living at Good Life Fraser Coast?
Aside from electricity and water charges on a consumption basis, a weekly site rental fee will be payable on a per household basis.
This fee encompasses all aspects of the management, maintenance and use of the community facilities, roads and grounds maintenance plus management and administration costs including:
• Maintenance and use of all the community facilities
• Mowing of your front lawn
• Secure gated entry
• CCTV
• Community Manager
• On-site Caretaker
Site rental payments qualify for rental assistance subject to the applicant meeting certain Centrelink requirements – please contact Centrelink to see if you qualify for rent assistance.
Who is responsible for the maintenance of my home?
Residents are responsible for maintaining their own home together with the maintenance of their front and rear gardens.
Does Good Life Fraser Coast have security?
Good Life Fraser Coast will be a secure gated facility including security access through the main gates and pedestrian gates plus discrete security cameras and CCTV. All homes will also feature intercoms to the main gate, telephones, internet access ready and electronic remote-control garage doors. Good Life will be professionally managed so that you feel secure whilst at home or away from home travelling.
How does Good Life Fraser Coast cater for RV owners?
Unless otherwise requested, each home will have a garage of at least 84m2, which is typically large enough to store a motorhome or caravan, boat and two cars. Further, Good Life Fraser Coast will also have an undercover RV Wash Bay.
Can I rent my home out?
No, one of the benefits of living at Good Life Fraser Coast is that all residents are homeowners and therefore homes cannot be rented out.
How large are the blocks of land that the homes are built on?
Our lots range from 400m2 to 650m2.
Will my home have an adjoining wall with a neighbour?
No, all homes will be free standing with no adjoining walls.
Is Good Life Fraser Coast dog friendly?
Of course, we will also have a large dedicated secure dog off-leash park. Please refer to park rules for further details.
Are there any other additional charges for living at Good Life Fraser Coast?
No however, you will be required to look after your normal household expenses such as telephone, internet, Pay TV, electricity and insurance (building, home & contents).
Can I bequeath my home in my will?
Yes, your home becomes part of your estate. Your beneficiaries can reside in the home if they are aged over 50 or they can sell the home.
What is a Site Agreement?
The Site Agreement is an agreement between you as the Home Owner and the Park Owner which will provide you with security of tenure under State Government legislation for use of the land where your home is located. Further, it provides you with the right to keep your home on that site in perpetuity.
Can I receive Rent Assistance from Centrelink?
Are the medical facilities nearby?
Howard is serviced by a local Medical Centre and ambulance station. Hospitals at Hervey Bay are only 25 minutes or 37km away.
Is there public transport close to Good Life Fraser Coast?
Howard is serviced by a railway line to Brisbane with the Howard Train Station only a short stroll from Good Life HOWARD Fraser Coast. Currently, the train stops three times per day at Howard and it is possible to do a round trip to Brisbane and back on the same day.
Securing Your Home at Good Life Fraser Coast
How can I secure a home at Good Life Fraser Coast?
In order to secure a home at Good Life Fraser Coast, you will need to complete an Expression of Interest form and provide a $500 deposit.
The Expression of Interest form will confirm your preferred house location.
Is my deposit of $500 refundable if I am unable to proceed with the purchase of a home Good Life Fraser Coast?
Absolutely. We appreciate that from time to time, there are circumstances beyond your control and therefore, if you are unable to proceed, we will refund your deposit in full.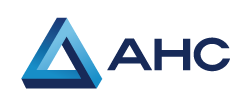 Developer and Manager of Good Life RV & Lifestyle Resort, Fraser Coast
AHC Limited is the Developer, Owner and Manager of the Good Life RV & Lifestyle Resort Fraser Coast.
With 30 years industry experience, AHC is highly reputable and boasts a pristine track record that affords us rare consumer confidence and assures stakeholder satisfaction.
From retail, commercial and industrial, to high-end luxury homes, AHC has created quality developments that meet bespoke needs, exceed expectations and stand the test of time.
AHC now brings its expertise to those over 50s who choose to celebrate their golden years in style. We will combine vibrant community spaces with luxurious 'easy life' homes. Environmentally considerate, stimulating for the senses, a playground to cultivate new friendships and plan the next adventure.
DISCLAIMER
The information contained above has been prepared for general information purposes only. AHC Limited as Owner and Manager of Good Life RV & Lifestyle Resort (Good Life Fraser Coast) reserves it right to make changes to and or replace and or remove facilities and amenities that are detailed in this document and for intended inclusion in the Good Life RV & Lifestyle Resort Fraser Coast.
By completing the above information, you accept that your details will be added to the AHC Limited data base. We value your privacy and behave in accordance with the Australian Privacy Act. View our Privacy Policy.